The gastronomical Gem called Delhi

A foodie's path to ecstasy
Delhi's rich and diverse culinary heritage reflects hues of various cultures coming together as a single vibrant mosaic. With many gastronomic traditions – a result of many kingdoms and rulers making this city their own at different times in history – Delhi is often dubbed as the culinary capital of India. It has a layered cuisine, with food not just served in hotels and restaurants. There are innumerable family recipes which have been passed on from generation to generation; and strolls on the streets would have been boring had it not been for the lip-smacking roadside food luring us. Many migrated communities from lands near and far, narrow and wide have led to inclusion, adaptation and refinement of the recipes, traditions and cuisines, making Delhi a confluence of food cultures. And it will be a biological sin (a phrase in my dictionary) if one deprives his/her tongue and stomach from experiencing this greasy goodness, which Delhi offers in abundance.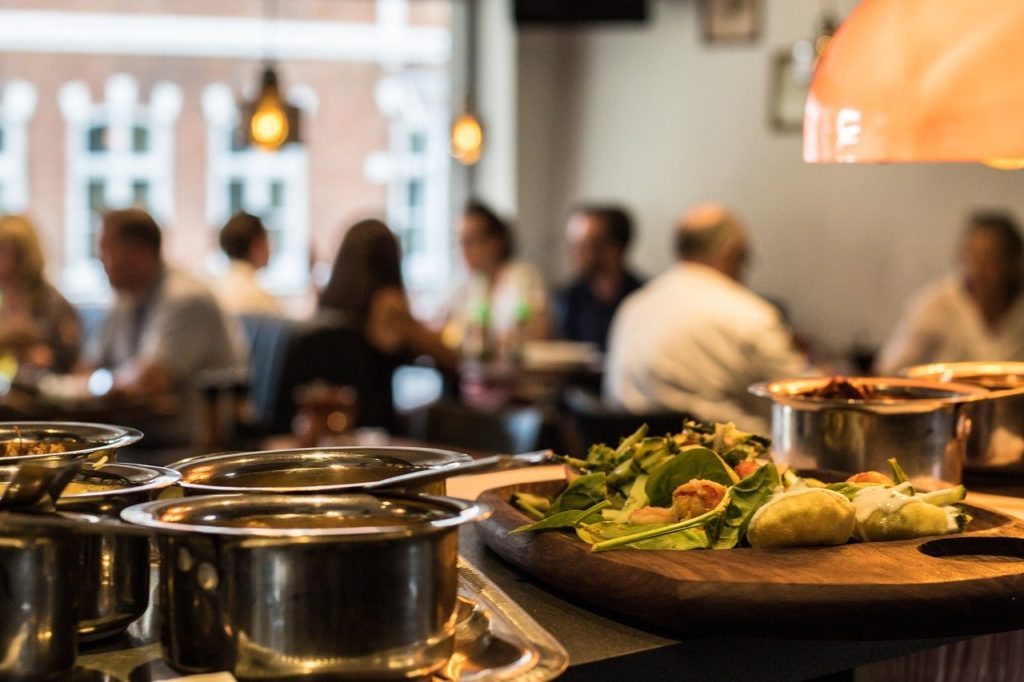 The city boasts of a long string of eateries, stalls, shacks, restaurants and hotels serving cuisines from across India, and in every budget possible. From traditional to modern, from posh to roadside, from quickie to well-spread, it has it all. It is nearly impossible to put all in one platter (read page). So, here is my list (a small one) of favourite 10.
KARIM'S, Nizamuddin
Address: Shop No.168/2, Hazrat Nizamuddin Basti Near Dargah Hazrat Nizamuddin, Nizammudin West

Nestled in one of Delhi's oldest settlements, Karim's is an icon in itself serving arguably the best Mughlai cuisine in the country. Though the first outlet, opened in 1913 in Old Delhi, is where most like to go, my favourite, however, is the one in Nizamuddin. Traditional wood-paneled dining room, a menu having items with names like Shahjahani Kabab, Nargisi Kofta, Biryani Anarkali, Chicken Jahangiri and Kheer Benazeer makes me feel like I am in the middle of royals enjoying mouth-watering history. Yes, this place is historical, authentic and the holy grail of pure deliciousness.
OH! CALCUTTA, Nehru Place
Address: Ground International Trade Tower, American Plaza, Lala Lajpat Rai Rd, Block "E, Nehru Place
Website: https://www.speciality.co.in/oh!-calcutta.html

This elegant restaurant, serving the cuisine from Bengal, has kept the spirit and tradition of the East alive and well. The food here is as authentic as it gets, immersed in the aroma of fish being cooked in mustard oil or prawn being simmered in coconut milk. The Bengalis living in Delhi swear by its authenticity and backs their claim by thronging this eatery during lunch hours, indulging in its marvelous buffet spread. But I pick loochi, daab chingri and mishti doi any day.
NAIVEDYAM, Hauz Khas Village
Address: 1, Hauz Khas Village, Deer Park, Hauz Khas
Website: https://www.naivedyamrestaurants.in/
This flower-covered, wall-painted, low-lit restaurant in HKV transports you straight to South India. A 100% vegetarian joint, the food here has the essence of simple home-cooked meals. With innumerable dosas, uttapams and chutneys on the menu card, even a local like me wonders "why haven't I heard these names before"… there are just so many options. However, whether you take a risk or play safe, either way you won't go wrong here. Whatever you pick will be delicious and authentic.
THE POTBELLY, Shahpur Jat
Address: Top Floor, 116 C, behind UCO Bank, Shahpur Jat
Facebook-Page: https://www.facebook.com/ThePotbelly/

Food from Bihar is rarely found in restaurants or placed on menus, which is a shame. One visit to this quirky restaurant will tell you what you have been missing. Their Saboodana basket, Aloo Lalu Chop, Litti-Chokha and Tehri are to die for. If you are looking for a big combo dish to share, then their innumerable Thalis are the best bet. Let me assure you, you will not regret this choice; not just for the food but also the location of the restaurant. I suggest, you be there to find out J
KHAN CHACHA
Addresses: 9 outlets; please check website for a convenient location
Website: http://khanchacha.in/
This is a "been there, done that" kind of place. However, you don't come here for the décor or the ambience… it's just the food… the traditional, well-made North Indian food. The juicy kababs, delicious rolls, succulent mutton nihari and traditional gravy items are the draw. Whether you drop in for a mid-afternoon snack or a proper lunch or dinner, be ready to wait, or even share a table. But it's worth the wait, as you might end up experiencing a little bit of Old Delhi in any of the Khan Chacha outlets.
DZUKOU TRIBAL KITCHEN, Hauz Khas
Address: E-22, Third Floor,, Hauz Khas Main Market, Kharera, Hauz Khas
Website: http://dzukoutribalkitchen.com/

Chic and authentic with a traditional Naga menu, this gem is located in the heart of south Delhi. The restaurant's name comes from the Dzukou Valley in Nagaland, in the farthest corner of India. The northeastern cuisine is far removed from other Indian cuisines and its reliable versions are usually hard to come by. This is one reason I like visiting this restaurant… because anything and everything I try every single time, I end up tasting something new and unique. They claim to be the ideal spot in this megacity to stretch your evening into the night. And I have to admit their claim is rightful and deliciously just.
SODABOTTLEOPENERWALA, Khan Market
Address: 73B, Khan Market, Rabindra Nagar
Website: https://www.sodabottleopenerwala.in/khan-market-3/
A warm inviting vibe, smiley faces, quirky menu and delicious food – this place has everything a restaurant needs to have. Built with affection and aesthetic, this Bombay Irani café and bar has finely revived and is showcasing the lost glory of Parsi cuisine, which has been a part of the Indian food scene for hundreds of years. Berry Pulao, Aloo Aunty's Cutlet and Kolmi Fry are my personal favourites and I will go back their time and again even if there are thousands of yummiest restaurants to pick from.
CAFÉ LOTA, National Crafts Museum
Address: Gate No. 2, National Crafts Museum, Bhairon Marg, Pragati Maidan
Website: https://meltingpotfood.in/cafe-lota/
This charming joint, tucked away in a museum in central Delhi, is definitely not to be missed. This quaint and artsy café offers a contemporary take on regional, pan-Indian dishes which rarely make it to the menu of regular restaurants. In sync with the rural-themed museum, the café kitchen's simple home-style cooking is the crowd-puller. Of all the unique items from different pockets of the country, their Bhapa doi cheesecake and palak-patta chaat are my all-time favourites and my mouth waters even while writing about them. So, let's say the plethora of options, substantial portions and pocket-friendliness are few of the many reasons why Café Lota is the right place to enjoy a healthy and hearty meal.
INDIAN ACCENT, The Lodhi, Lodhi Road
Address: The Lodhi, Lodhi Rd, CGO Complex, Pragati Vihar
Website: https://indianaccent.com/newdelhi/index.php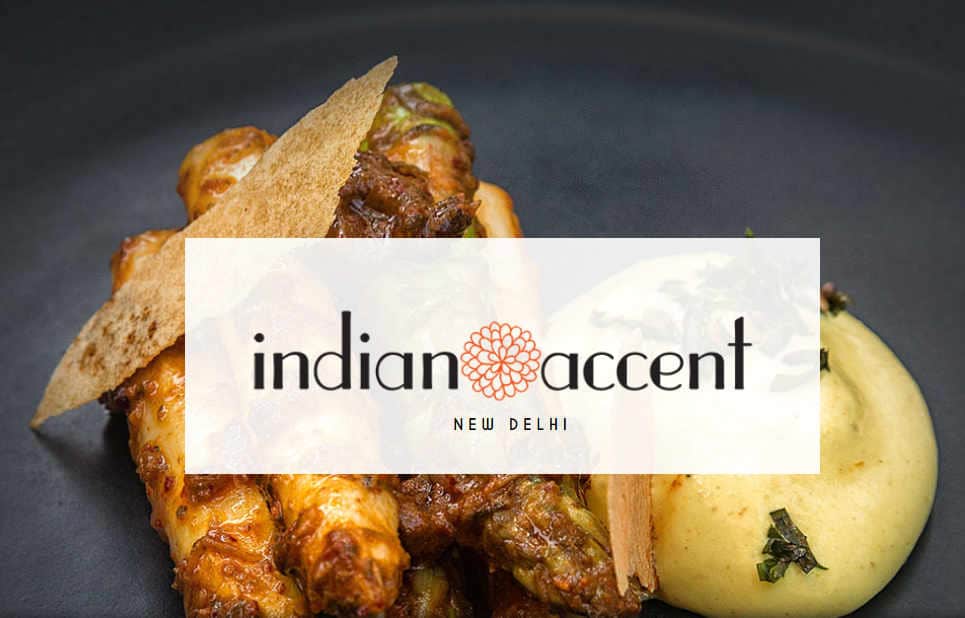 This refined restaurant, which gives contemporary twists to traditional Indian dishes, is an experience in itself. One feels like a royal who has been air-dropped into a modern setup of glassy, watery walls and ceilings. Featured in World's 50 Best Restaurants 2019, Indian Accent showcases inventive Indian cuisine by complementing the flavours and traditions of India with global ingredients and techniques. Most of the items here (if not all) put preparations elsewhere to shame. Honestly, try it to believe it. However, it is a reservation-driven restaurant, which follows a strict seating time, so if you want to be the one in the fancy affair, you better hurry and definitely book early.
FARZI CAFÉ, Connaught Place
Address: E-38/39, Rajiv Chowk, Inner Circle, Block E, Connaught Place
Facebook-Page: https://www.facebook.com/FarziCafeCP/

This bustling café, creating fusion Indian flavours using molecular gastronomy methods, shows modern Delhi's love for quirkiness. In its effort to bring Indian cuisine back in-vogue, it has built itself to be a chic café, where guests enjoy a sensory experience through the finest modern Indian cuisine, in a high energy atmosphere. With large comfortable seating areas, the café has paid close attention to both the food spread and the décor, which deserves special mention. "Farzi" in Urdu means "one that creates an illusion", and true to its name, the café has done it wonderfully with the dishes it serves. Once you have ordered preparations like Butter Chicken Bao (bun) & Green Chilli Mayo, Kashmiri Morel Risotto & Truffle Oil, after a very long look at the chic and interesting menu, you might end up thinking, "did I really order them, or was it my mind playing a trick."